Okay, so you have chosen what you are doing, set the time, and picked out what to wear. Now how do you step it up and create a more than an average evening out?
A Fresh Cut, Of Course!
Whether with your wife, girlfriend, friend, or someone your mom set you up with, there's nothing better than showing up with a brand new haircut. You can't beat a fresh fade and shaved neck.
Product!
So often men get a new cut but then they get home and the next day it doesn't look the same as when you left your barber. At the Blind Pig we have our own line of products. When you get your hair cut, ask your stylist which Brethren® product they used and how to apply it. Grab some on your way out so you can recreate the look for your date night, and every night for that matter.
Beards Are In But They Need Love Too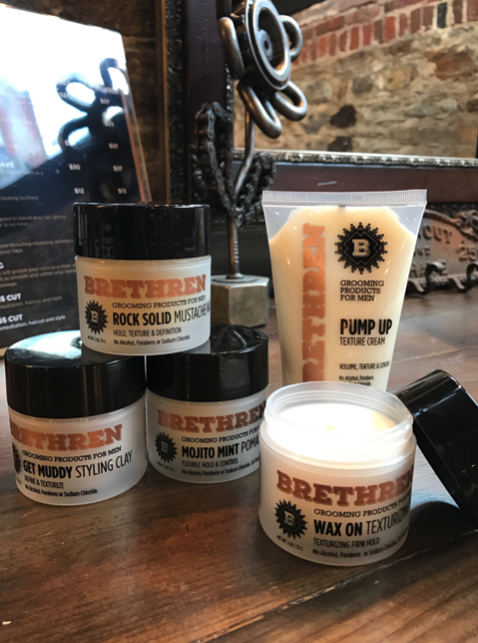 It's winter and the time of year when beards are popular. Yes, you don't need to shave, but PLEASE don't take that as an opportunity to let yourself go until spring. A squirrely beard tells your date that you didn't bother, and one that's well-kempt shows effort. When you get your haircut, ask about a beard trim and get it faded nicely into your cut. I promise you, it makes all the difference.
It's Not Just The Look!
I'll speak on behalf of the female population and will tell you there is nothing like a good smelling man. Clean hair, face, clothes, deodorant and a light (yes, light!) mist of cologne are unbeatable and give a great impression.